Blank booklets for all ages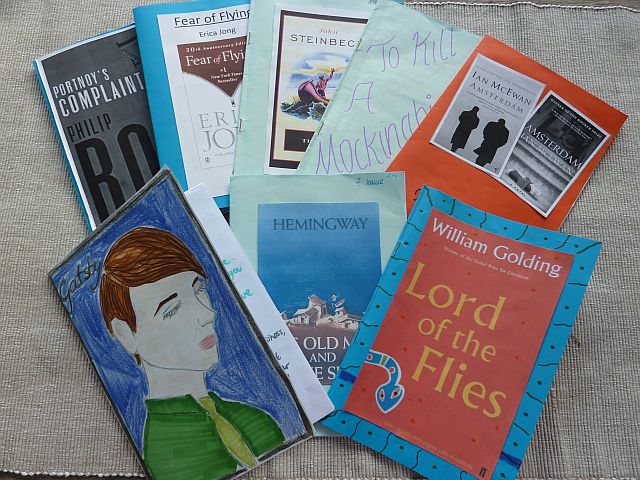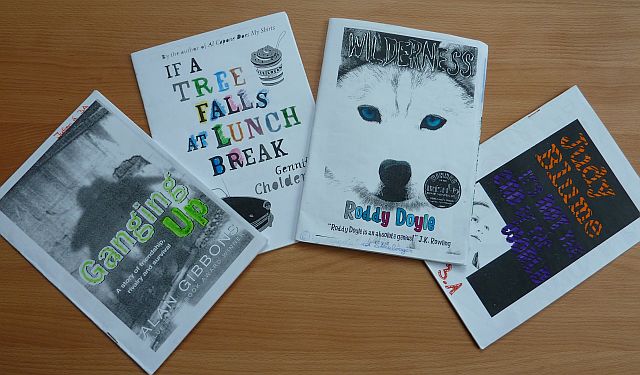 These booklets are my favorite projects. The idea is based on Hannelore and Helmut Zehnpfennig's concept of "Didaktik des weißen Blattes".
I have used this idea at all levels, from beginners to advanced learners. The results are always stunning and much more interesting than answers to teacher-created questions and tasks. They really show how students have understood a novel or a topic in general.
The preparations and  instructions are VERY simple:
Step one: Each student receives a blank booklet consisting of 3 white A4 sheets folded and stapled together like an A5 booklet. I usually use a colored sheet on the outside but this is not really necessary. In some cases I copy the title page of their book on the cover to get them started. You'll need a long-arm stapler to produce these booklets.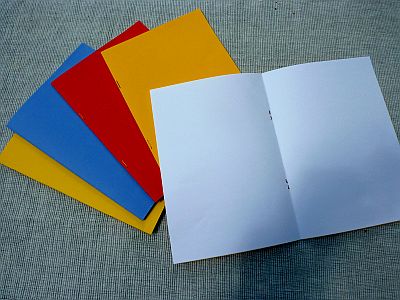 Step two: Ask the learners to fill the booklet with anything that shows their understanding and reaction to the book they have read.
I usually brainstorm with the class what this might mean. Students come up with many of the ideas they know from their reading diaries and presentations such as:
Creating their own title page, writing letters or postcards (from the point of view of the characters or to one of the characters), maps showing the settings of the story,  travel brochures advertising the places, diary pages, sociograms, plot diagrams, reviews for Amazon etc.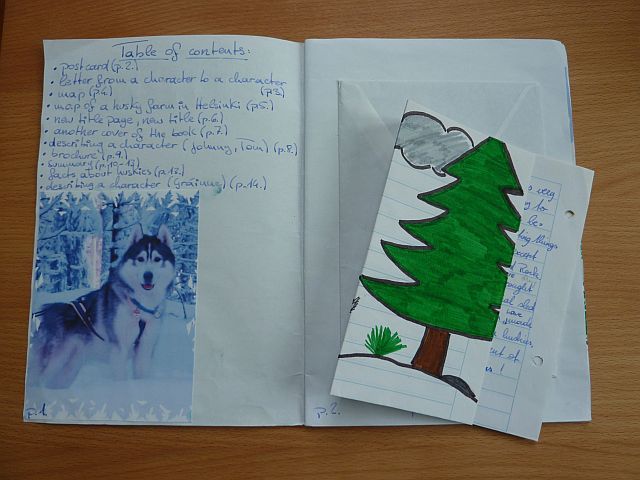 Step three: When the booklets are finished the students meet in their groups and share their products. This step can be very interesting and learners see different interpretations of the task and different reactions to the books.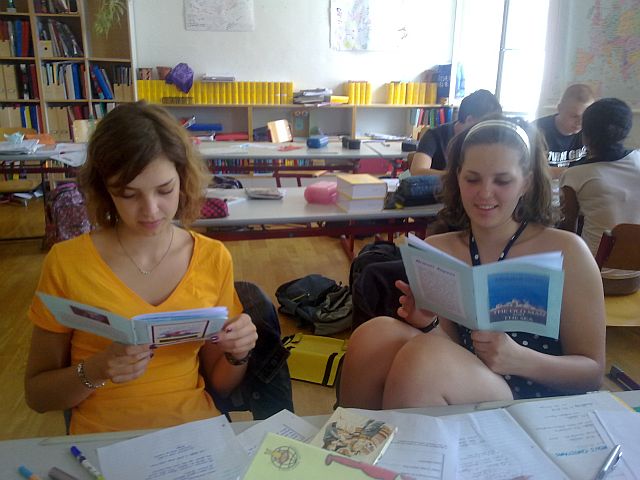 Step four: Optional
Sometimes, if there is not enough time for a round of book presentations I ask students to meet with 3 classmates who have read different books and find the similarities and differences of their novels. You might use the worksheet for mixed books for this purpose.
Have a look at some of these booklets:
The following set of booklets has been produced by students of year 3.
Roddy Doyle, Wilderness: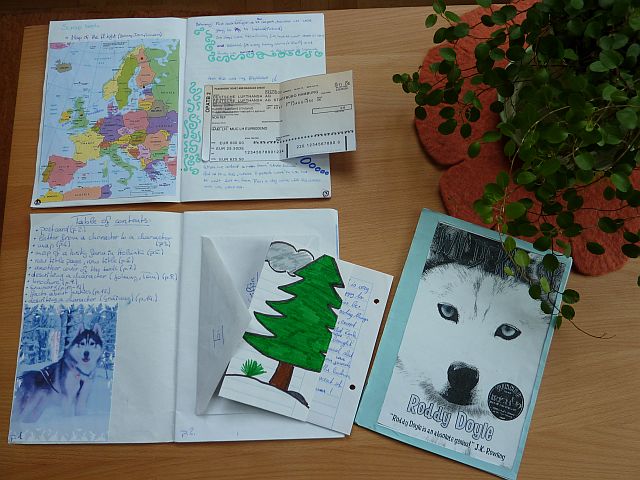 Travel Brochure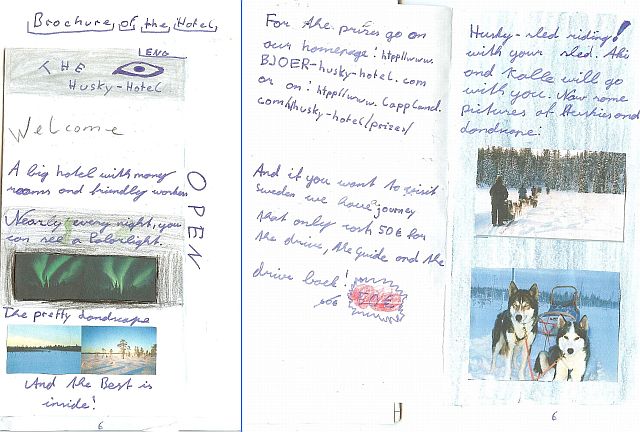 Another travel brochure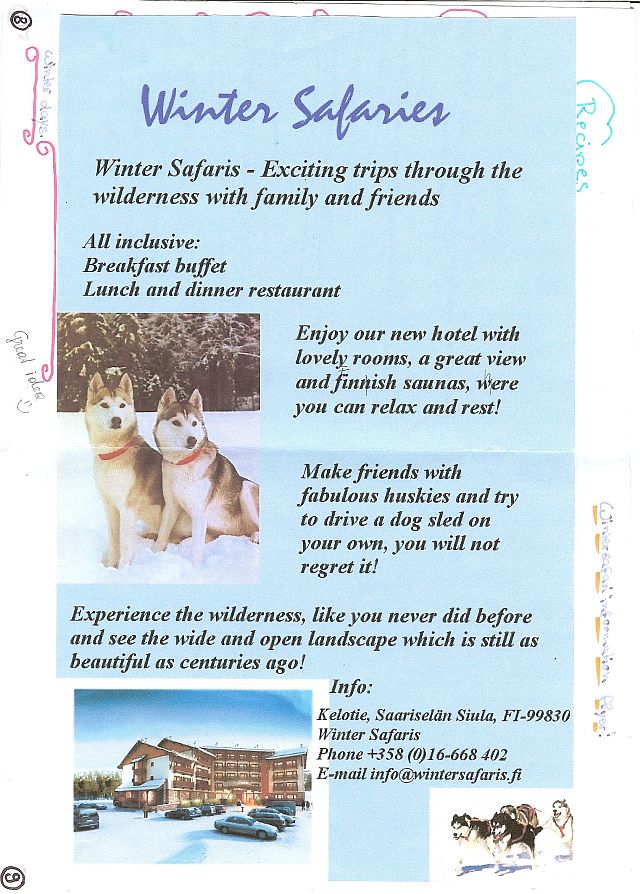 Character portrait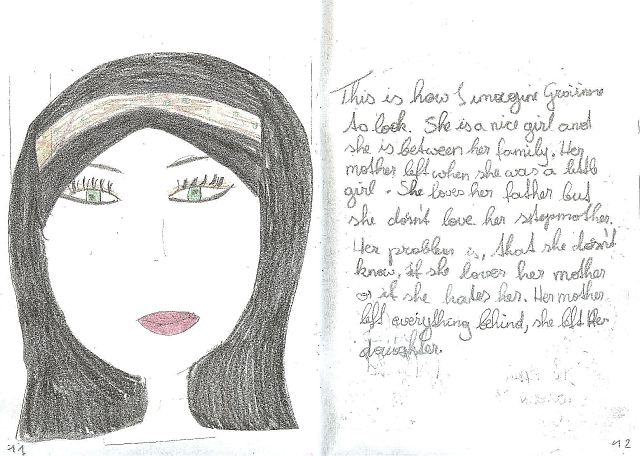 More about the characters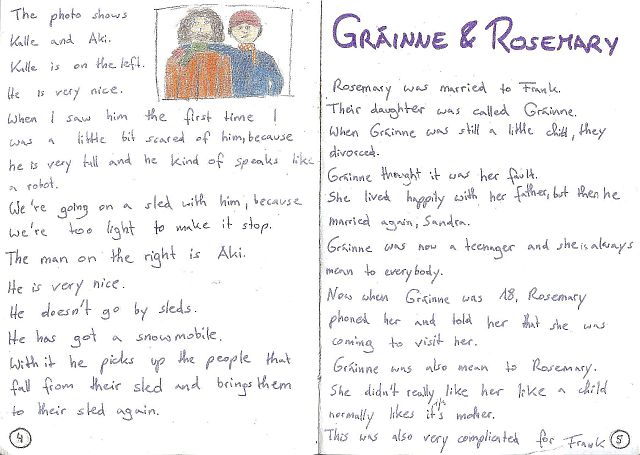 Postcards and letters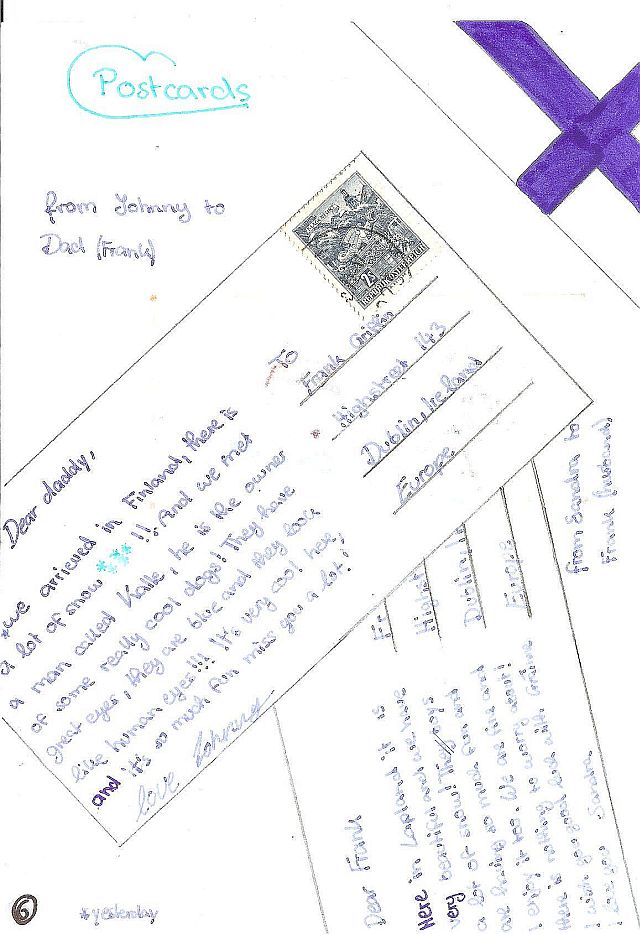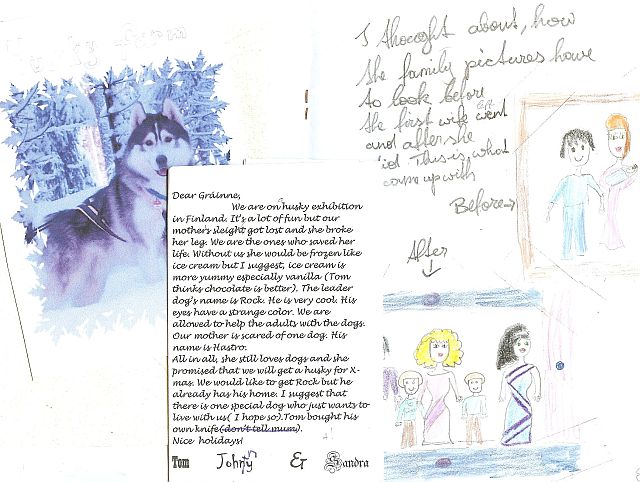 A Recipe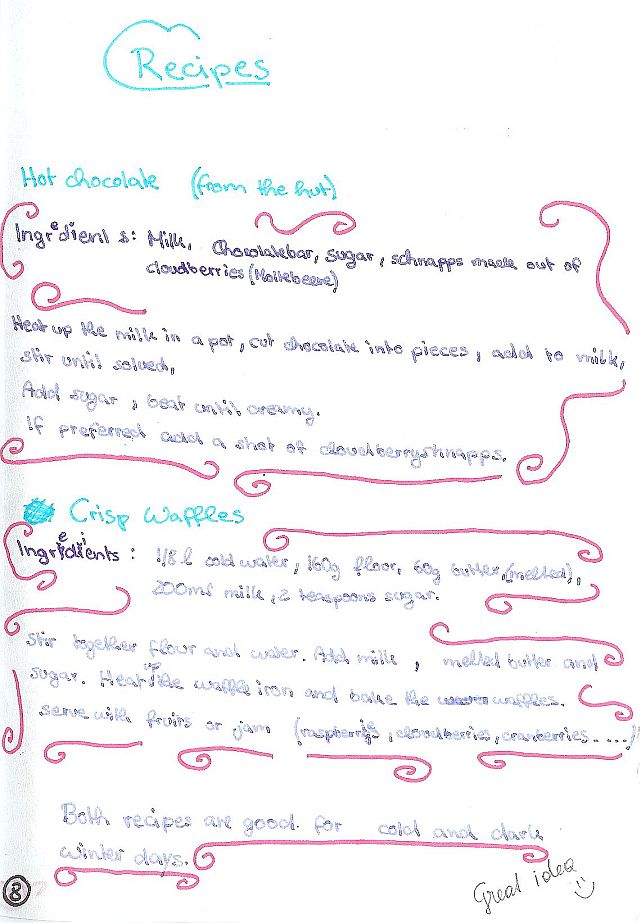 Background Information/ Research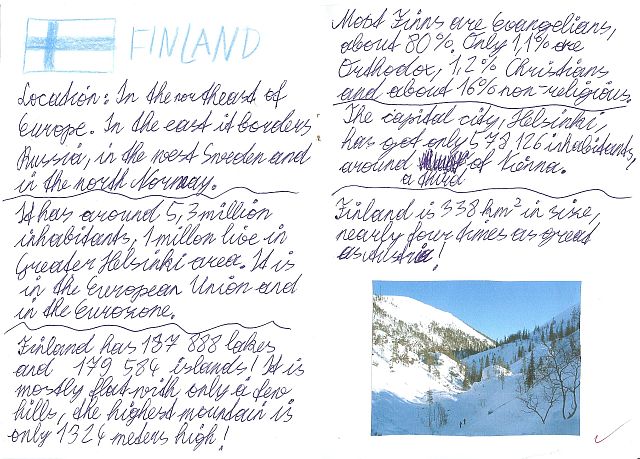 Maps and trip info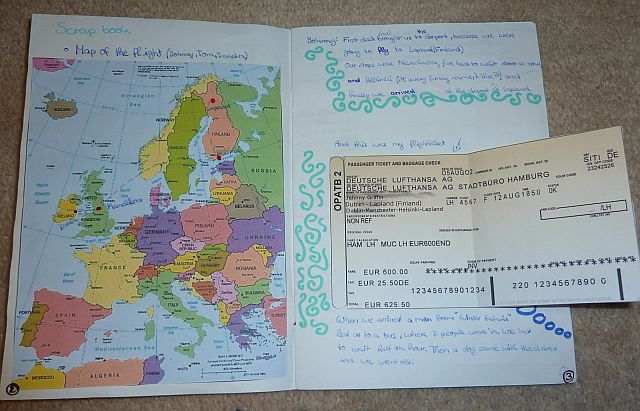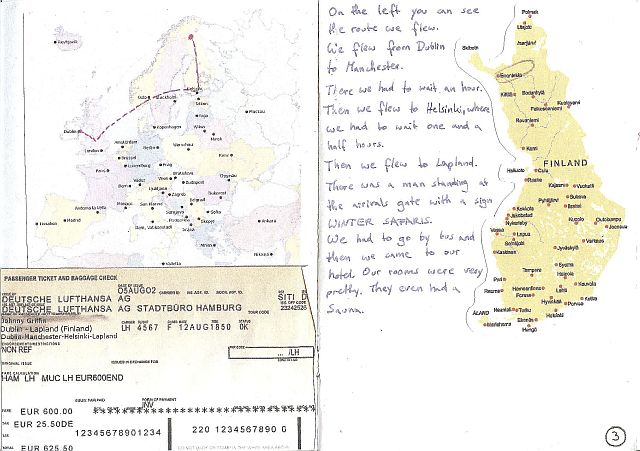 Alan Gibbons, Ganging Up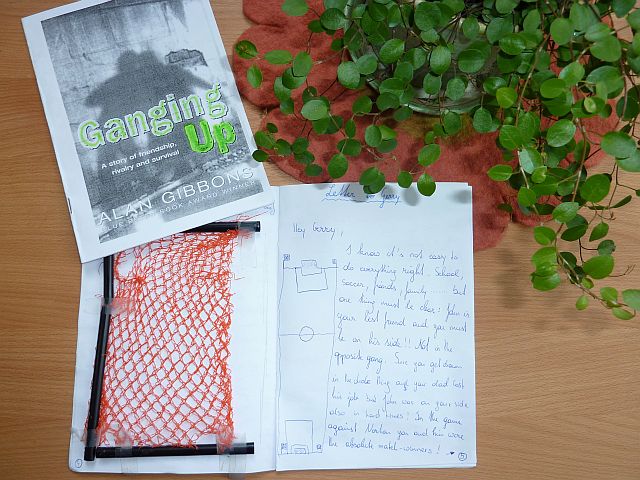 A letter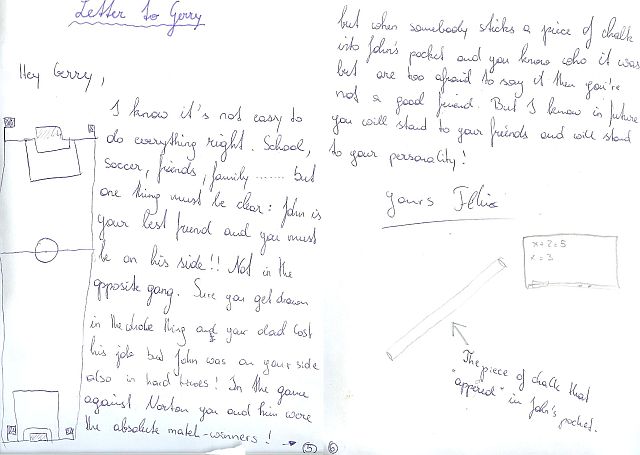 A better title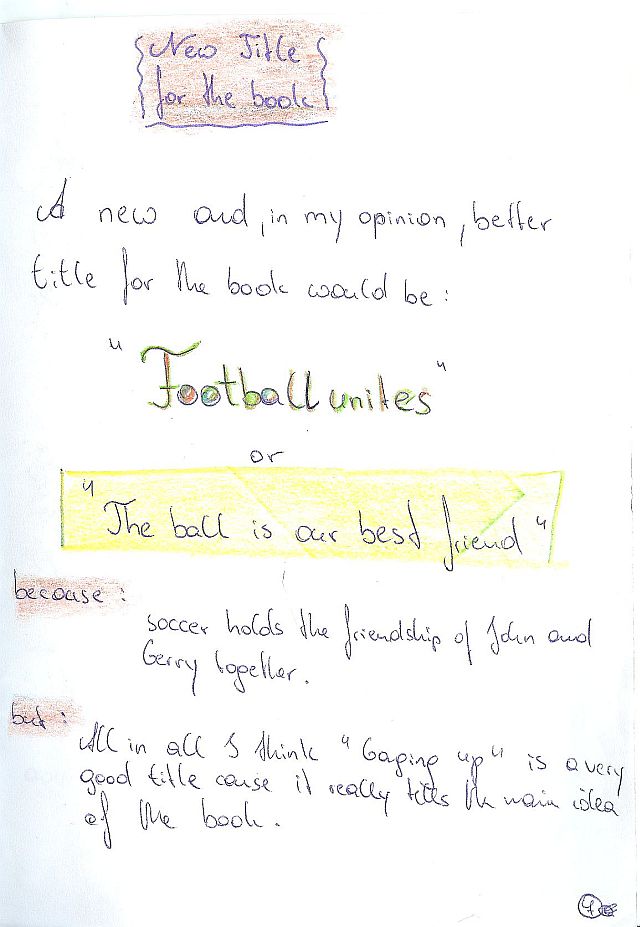 Jennifer Choldenke, If A Tree Falls Down At Lunchtime
A better ending
Browse some of the complete booklets here.
Click on the images to open the booklets.
| | | |
| --- | --- | --- |
| | | |
| | In the Oliver Twist project we watched the movie together. I stopped the film at dramatic moments several times and asked the learners to write Oliver's diary at these moments.  | |
| | | |
| |   |   |
More info about  creative booklets   in a ppt presentation.
Back to TOP
Leave a Reply
You must be logged in to post a comment.