Creative storywriting is not limited to young learners. Have a look at these gruesome stories that my students in year 5 (9th grade) have produced for Halloween.
In order to introduce the topic I used Jamie Keddie's Halloween Horror Story which you can find in his Lessonstreams.
We listened to the pumpkin story (Sec. 0.12 to Who were these sick people and why had they done this to me? Why? Why? Why?)  without seeing the video. My students then guessed who was speaking and wrote their own endings (in pairs), trying to stay in the same style and tone. After this warm-up they planned their own personification stories. Here's the worksheet that I used to guide them a bit.
Blogging for the real world
Teenage learners who have  done many of the tasks described on my pages will have strong opinions and lots of ideas that they want to share with the real world. Blogging is an ideal way to practice writing semi-formal texts for a real audience on the world wide web.
Have a look at our blog gibsters.com
The bloggers are between 15 and 16 years old and are proud to share their views and opinions.
Click on the picture to go to the blog.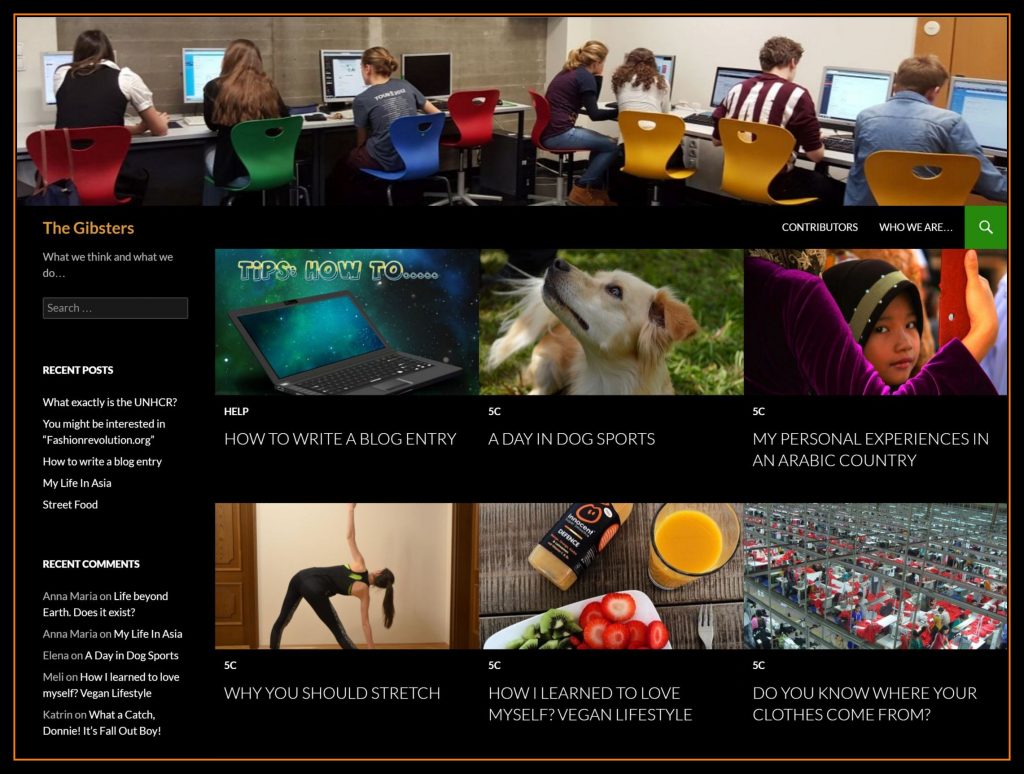 We have won the Austrian Media Literacy Award for this blog. Read more