Portfolios make kids PROUD and STRONG
Portfolios don't only look nice, they are powerful instruments that help learners see their own growth and take responsibility for their learning process. They make kids PROUD and STRONG. 😎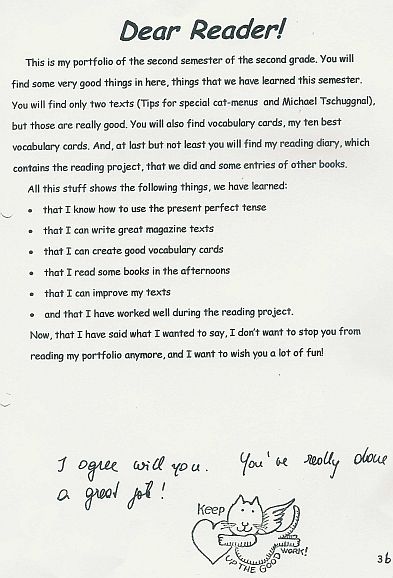 To read more about my experience with portfolios look at my pages on
Portfolio Work and Portfolio Assessment, Learner Reflections,  Peer Conferencing and Further Reading in the pull-down menu on top.
Have a look at some new portfolios produced by 3b. Great stuff!!  😀
In order to start the prezi click on the arrow below. For  full screen mode click MORE. Then move through the PREZI by clicking the arrow. You can also zoom and pan freely in order to view the pages in detail.
Leave a Reply
You must be logged in to post a comment.