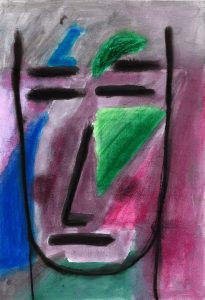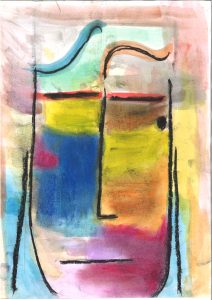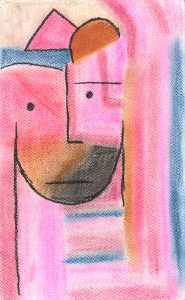 In this little project my class worked on the topic of "Moods and Feelings". Here our goal was to explore the typical feelings of children and young teens and see how they can learn to recognize their feelings and deal with them more successfully. During the Covid crisis these feelings had become even stronger and it was more difficult to deal with them because the students had to spend so much time on their own and were exposed to a lot of stress and anxiety around them.
This topic was part of a bigger Erasmus Project where the children had the chance to communicate with peers from Cyprus, Greece, Italy and Rumania. In the course of this project it had become obvious, that irrespective of their countries and cultures of origin, all our students experience very similar emotional situations. We wanted to explore these moods and feelings and share our experiences with peers in the other countries. For this purpose we decided to produce online books that can easily be shared with our international partners.
In this project the students worked in a Moodle course that has been created for this purpose. The Moodle course can be found here: moodle.epep.at . You can enter as a guest and look around, using the guest password: GOAL-teachers

Feel free to use any parts of the course in your own classes.
The final product of this project was a multimedia online book.
Our online book includes the following items:
Portraits: In the arts lesson the students chose a strong feeling that they had experienced and painted a portrait in the style of Alexej von Jawlensky
Diary entries: In the English lessons the learners wrote diary entries, slipping into the characters they had created in their paintings. These diary entries show situations and feelings that are well-known to the learners. Most of the texts deal with the typical ups and downs in the lives of teens.
Color wheels: In the arts lesson the children also experimented with the colors of feelings and painted color wheels that express different moods.
Poetry: The leaners also wrote short feelings poems and illustrated them with the above mentioned color wheels
Audio recordings: In a last step the students worked in pairs and recorded a spontaneous (unscripted) conversation where the character of their portrait is discussing their situation and feelings with a friend. The audio recordings are also included in our online book and show the learners' genuine speaking competence after 3 years of learning English at a Mittelschule. .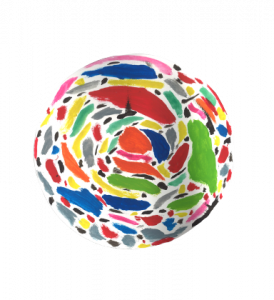 The final product of my students can be viewed here. 
Click on the image to open the book.
https://tinyurl.com/moods-and-feelings
We have won two prizes for this project.
Since emotional well-being is at least as important as physical health, we have won the Gesundheitspreis für Schulen 2022, and we have won the Media Literacy Award 2022 for it as well.