Presenting Books Online
Have a look at my students' blog on readingiscool.xyz.
In this blog learners present and recommend their favorite books. Their goal is to make their peers read the same books.
Use this blog to encourage YOUR students to find a cool book to read next.
If you are interested in contributing to this blog with your learners, contact me. 
Click on the image to go to the blog.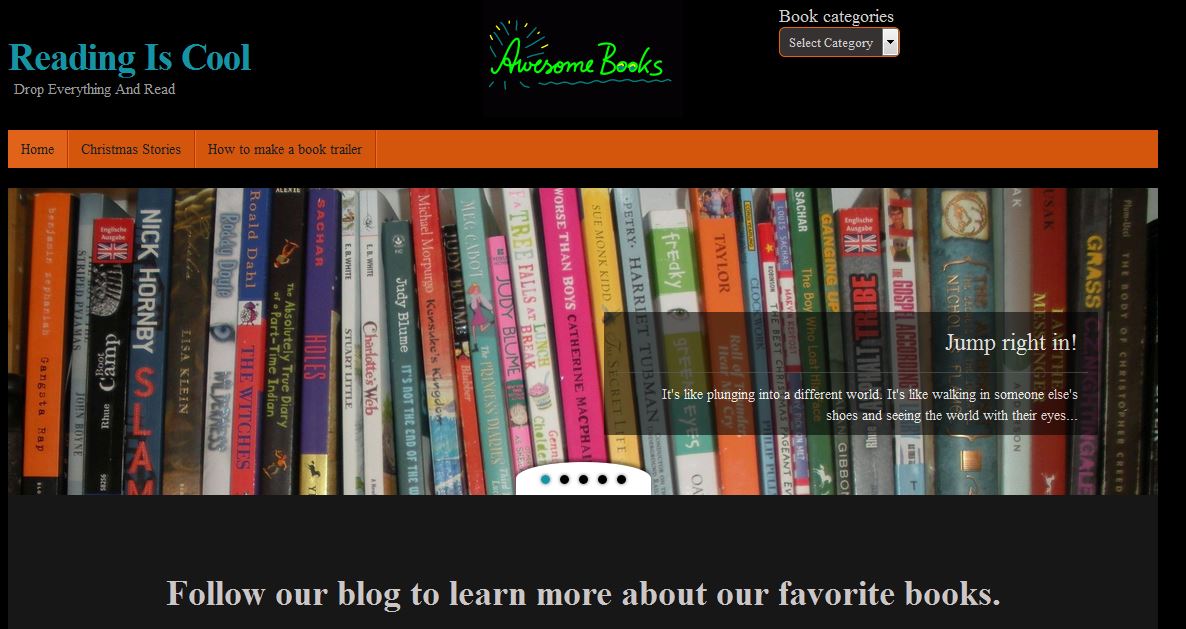 The blog has been created with free and easy to use online tools. We do not cut and edit the videos with any complicated software. For more info on the technical issues visit the page Web&ICT on this site.
Leave a Reply
You must be logged in to post a comment.