Cross-curricular topic, year 3:
Life in the Middle Ages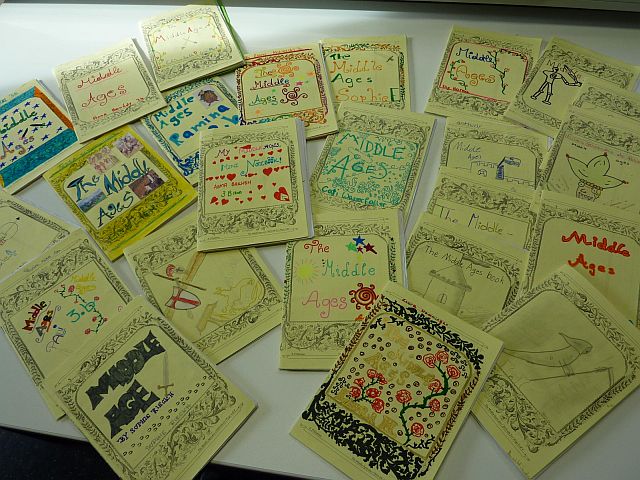 In this project the students work in small groups and write their own books about life in the Middle Ages.
They deal with the following topics: life in towns, health and hygiene, food, life in the castle, education of knights and young ladies
Tasksheet for the project:
Birdy Project (by Christa Rauch)
Watch the students in class:
part 1: Instructions, workshop phase, feedback phase
part 2:  Spontaneous presentations and finished books
A few sample pages:
Click on the pictures to see them in full size.
Leave a Reply
You must be logged in to post a comment.