Winnie the Witch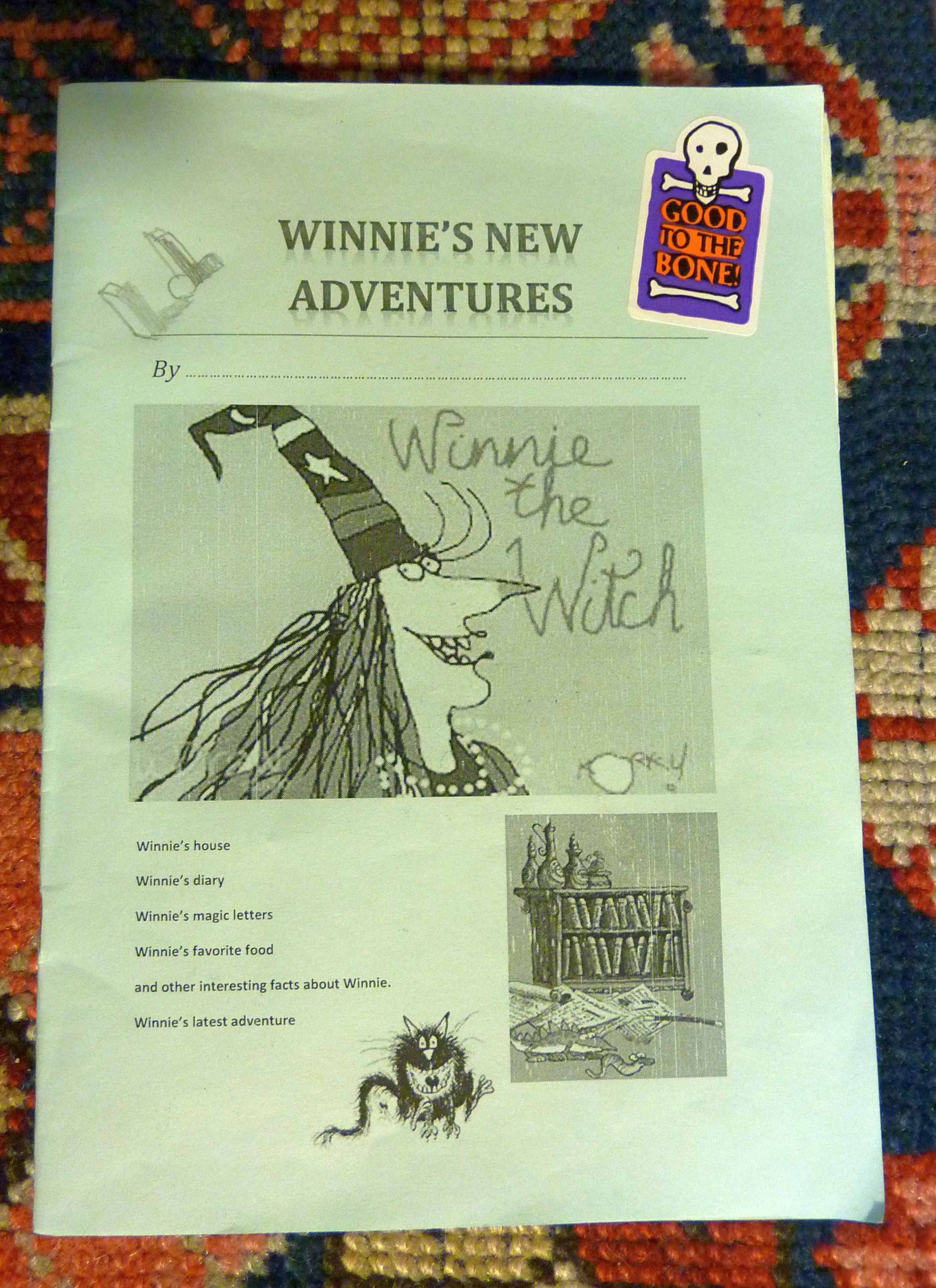 In the Winnie the Witch project the students of year 2 have read about Winnie's adventures in the Young Fiction books by Valerie Thomas and Korky Paul.
These books are quite challenging for ESL students because Winnie is using a lot of witches slang. The project could also be done based on the picture book series — these are just as "cool" and will work well with lower intermediate learners. (A2+)
   Find all the Winnie books here.
 More cool things on the Winnie and Wilbur website.
After reading one or two books from this series each student produced a Winnie the Witch booklet. They wrote about Winnie's house, Winnie's hobbies, her favorite food, her pets and her fashion tastes and other things…
Have a look at some fun pages from this project. The focus here was writing for fluency and communicating ideas — accuracy was not our main concern. The learners showed their creative use of language and new vocabulary that they had picked up from their reading.
 ..
Examples produced by my bilingual students:
Winnie's fashion catalog by Sara and Nicole
Click on the image to open the file.
Leave a Reply
You must be logged in to post a comment.